Talk, as they say, is cheap. So when Obama says that there are certain circumstances which could prompt the U.S. to go in and cream Iran,
the Grandiose Ayatollah knows that that's a bunch of hooey
deserving of this response: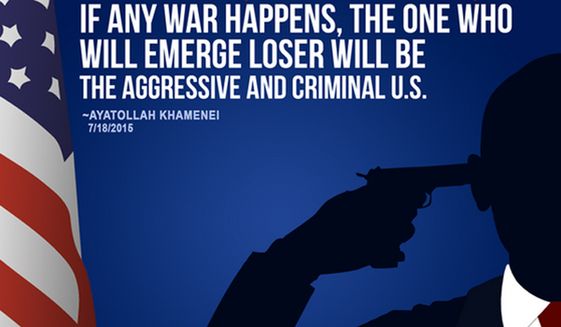 In terms of effective messaging and imagery, that's one of His Grandiosity's best (i.e. worst), don't you think?