Would this shot of Justin-the-Pooh, a bear of little brain who wears "Happy Eid" socks to a gay pride parade (seeing no contradiction in displaying such a message at such a venue) have placated Canadian cover-balkers/mockers?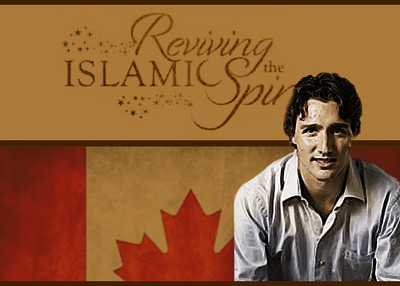 Maybe not. But at least it would have been more honest about where Justin's heart and head are at (i.e. deep in the "diversity" doo doo)
.
Update: Justin sings!:
Well, I'm a real big talker,




A

"progressive" macher,


And I'm loved everywhere I go.




I like "social justice" and hate things that disgust us--




Like the Tories and "Islamopho'".




Yeah, I'm easy on the eyes




But I'm a wearin' a disguise




That makes folks think I know where I'm goin'.




And with Trump seen as zero they have made me a hero,


Put my punim on the Rolling Stone.

Rolling Stone--


OMG, that's my picture on the cover!


Rolling Stone--
Hey, I think they once dated my mother.
Stone-


Look at me, I'm the one you'll see




On the cover of the Rolling Stone...
Update: Teen idol-wise, who do you think is dreamier/has the better hair--Justin Trudeau